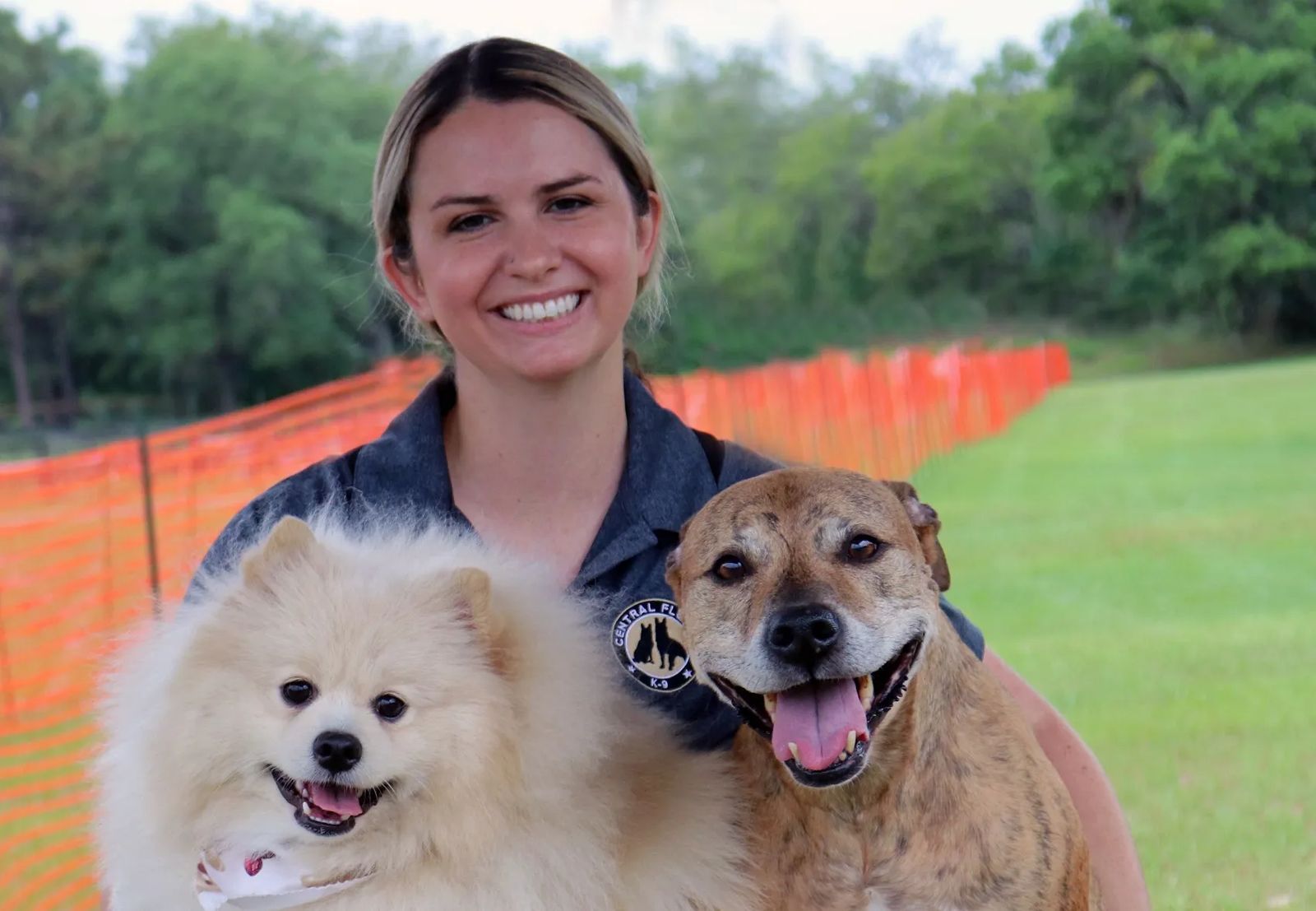 Sports & Events Coordinator
Christine Galloway
Christine Galloway, Rock's daughter, grew up in a household filled with working K-9s. She continues to learn the ins and outs of animal behavior and the training process for working dogs. Animals have always played a big role in her life.
At the age of 15, Christine began working as a kennel assistant and technician at a large vet clinic. There she began gaining experience by administering vaccines and medications, and assisting in surgeries while also having the main responsibility for the well-being of the pets that boarded at the facility.
After graduating from high school, Christine accepted an offer to work with a small business, pet-sitting for families who were away for long periods of time. She is also working full-time in the private sector as a manager for one of the largest fitness facilities in the nation.
In 2015, while obtaining her bachelor of social work and raising a family, Christine went to work for CFK-9 as a full-time kennel technician. In 2017, she was promoted to lead kennel tech where she began training new employees.
After obtaining her Bachelor's degree in 2018, she was promoted to Kennel Manager where she managed kennel operations and personnel. In 2023 Christine accepted the position of Sports and Events Coordinator where she manages CFK9's sports program. Christine holds a national certification in lure coursing and actively competes and holds titles in Barn Hunt, NASDA, FastCAT and Dock-Diving.