CENTRAL FLORIDA K-9
INTEGRITY - PASSION - EXPERIENCE
Owner, Rock Galloway, has personally selected only specialized, full-time trainers who have the experience and knowledge to evaluate and customize a program to help achieve your specific goals for training. The staff of over 25 includes a full-time Health and Wellness Coordinator who is on hand to help ensure the well-being of all dogs on property and Sports Coaches who are judges and/or masters level title holders in their fields. CFK9 also hires Certified Vet Technicians for the role of Kennel Tech.
CENTRAL FLORIDA K-9
TESTIMONIALS
"What can I say about a place that literally changes your life with your pet? I was able to ask questions, make comments and inquire for my own knowledge. If you have any reservations please don't hesitate."

2022
"Where do I start with this fine facility. Let's start with the property itself, just amazing! Spacious, organized, clean, beautiful. The staff, professional, friendly, passionate and very knowledgeable. If you are looking for experience and results, this is the place."

2021
"My dog "can't wait to get there and is worn out when I pick her up. Highly recommend to anyone!"

2020
"All the staff is very attentive and cares a lot for our loved pets. I strongly recommend Central Florida K9 for your dog training. It is more than worth it!!"

2019
"This is my third dog to Board and Train with Central Florida K-9. Wouldn't think of going anywhere else. Top-notch facility and staff!"

2018
Meet Our Dedicated Staff and Trainers
Our team consists of staff and K-9 trainers, who are professional, experienced, and dedicated to each family they work with. Each trainer is highly motivated and loves the career path they have chosen.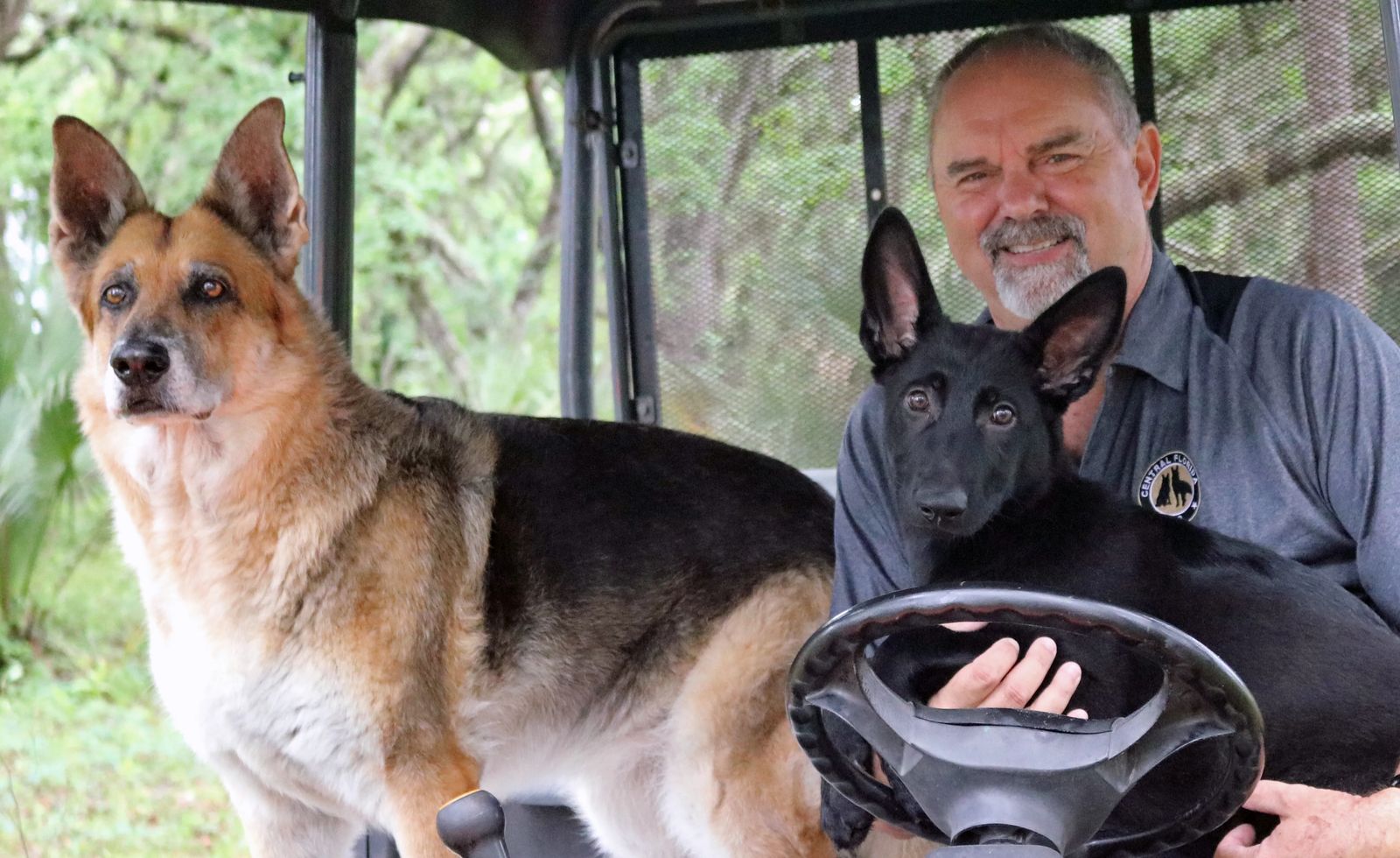 OWNER AND FOUNDER:
ROCK GALLOWAY
Rock Galloway has been training and working with canines since he earned his first dog sports title at the age of 14. In his early years, Rock worked as an obedience trainer and veterinarian technician before training in Germany. After that, he moved into law enforcement where he was a police K-9 handler, working with 13 patrol, narcotic, bomb, and cadaver dogs.
Rehabilitation Coordinator
Rina Sullivan
Member: IACP, AKC
Rina graduated from the University of Maryland with a degree in Animal Management and Pre-veterinary. For the past 20 years, she has consistently worked with all animals in the field together with veterinary technicians, director of dog rescue, animal services, and in several professional dog training centers.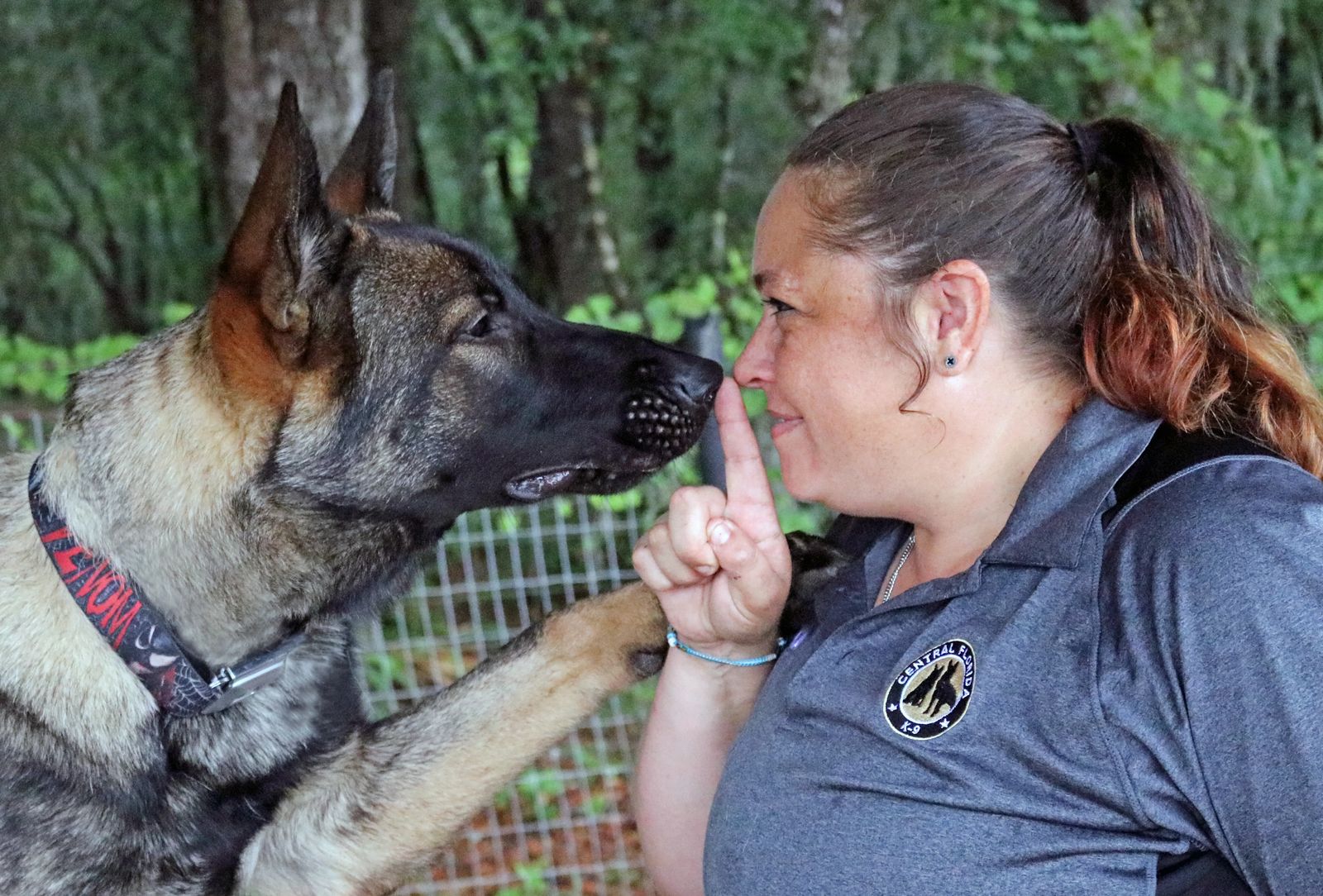 ADvanced Instructor
Jolyne Larue
Jolyne started working and showing animals in 2014, volunteering at an equine rehabilitation and therapy ranch for the disabled. Jolyne obtained her Pharmacy Technician License and quickly realized she wanted to help rehabilitate canines and applied for a Kennel Care position with CFK9. Jolyne's work ethic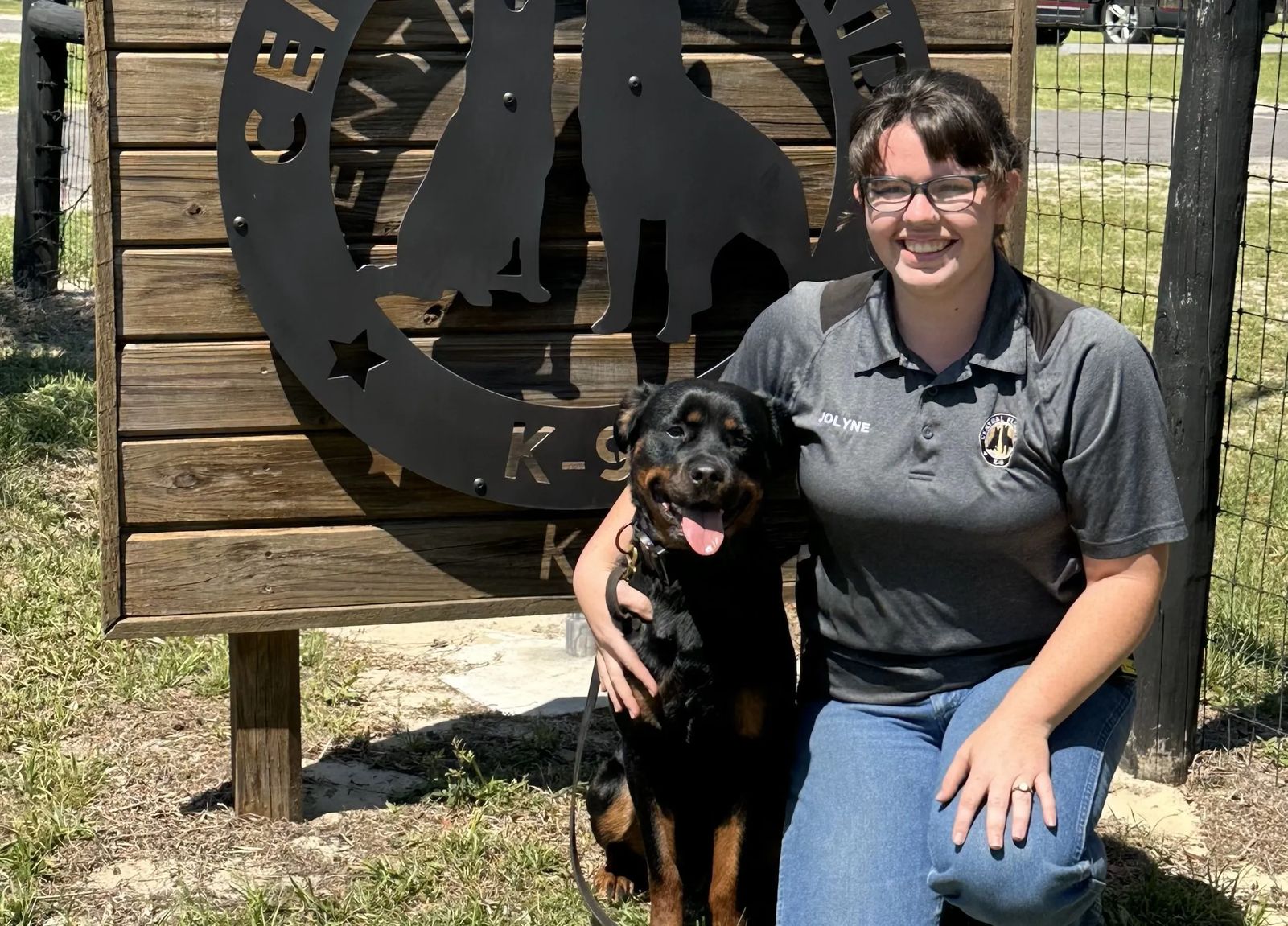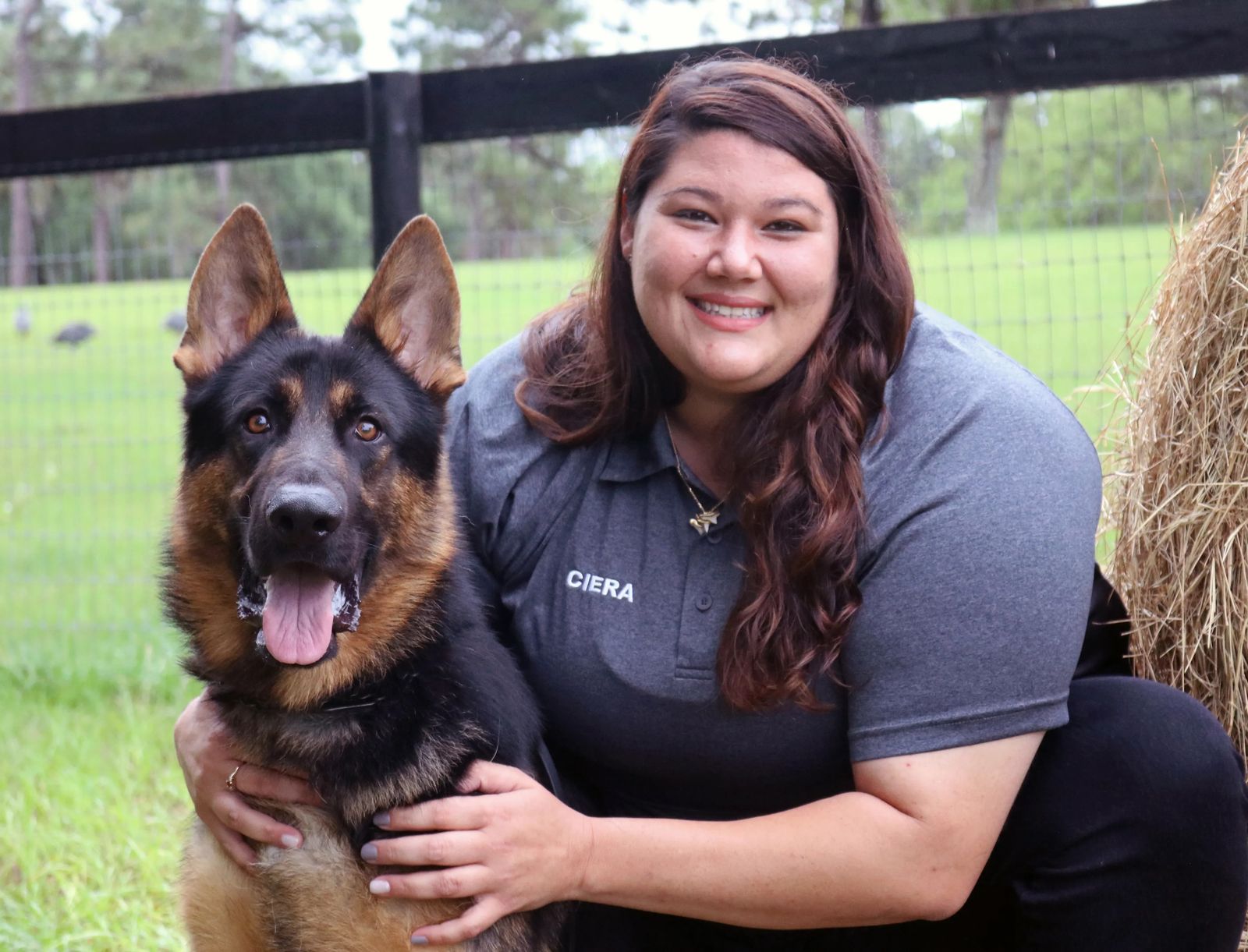 Advanced Programs Coordinator
Ciera Valentine
Ciera holds a Bachelor's degree in Homeland Security and a Minor in Weaponry in Mass Destruction from the American Military University. She served as a seaman in the United States Coast Guard where she earned the National Service Defense Medal before attending Tarheel Canine and obtaining her Master Trainer Certification in 2014.
Advanced and Sports INstructor
Addie Lloyd
Addie is the President of the Southern Boykin Spaniel Club and has competed across the country, holding titles in multiple venues. Addie travels regularly to compete in retriever field trials, retriever and upland hunt tests and AKC conformation, alongside dock diving and NASDA scent work trials.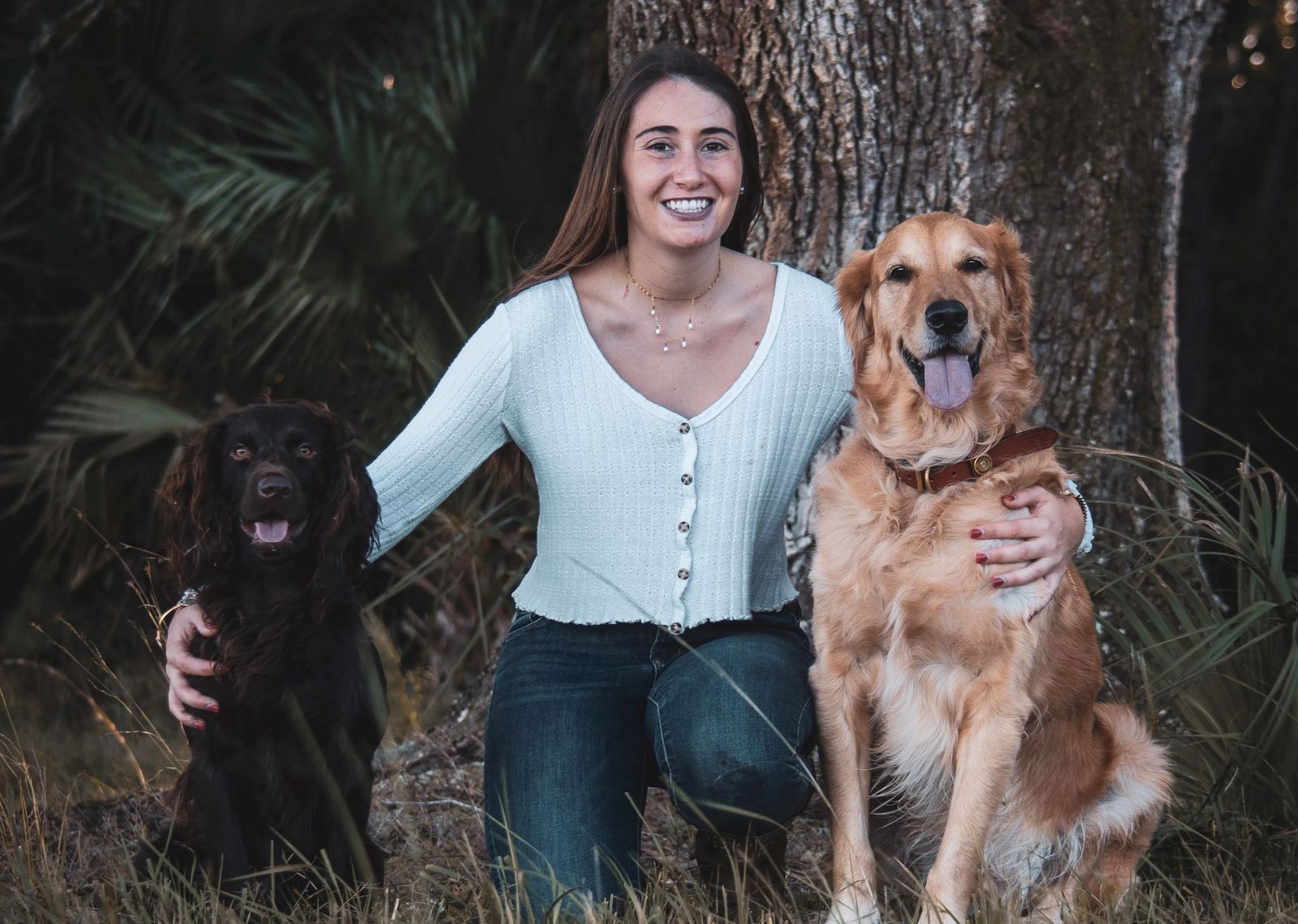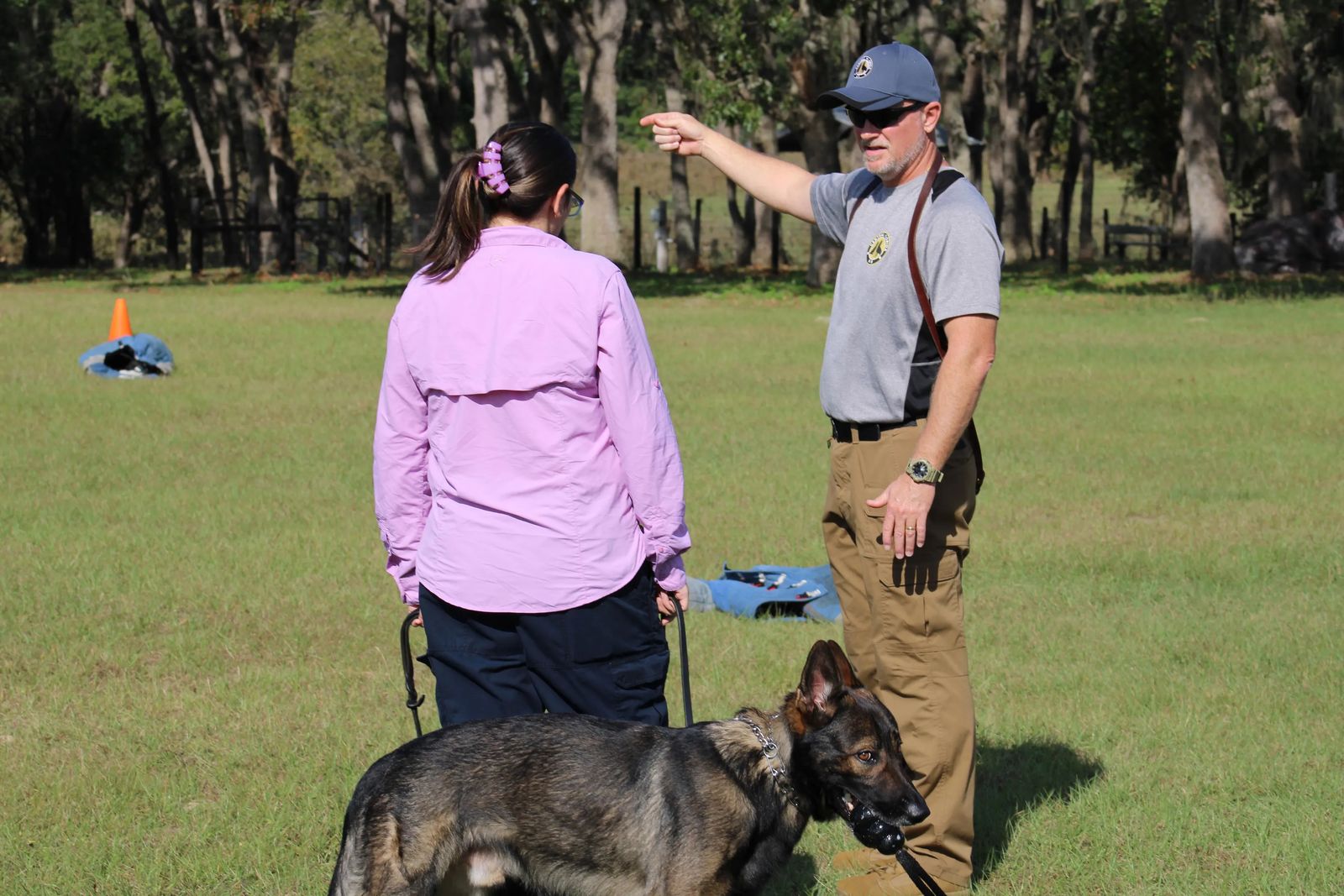 Special Projects Coordinator
Chalen Godwin
Chalen Godwin started training dogs when he was 12 years old after his father purchased a beagle named "Bolt". Chalen trained "Bolt as a blood tracking dog and soon was the go-to for nearby hunters. Chalen continued his love of dogs and trained dogs in waterfowl retrieval.
Sports & Events Coordinator
Christine Galloway
Christine Galloway, Rock's daughter, grew up in a household filled with working K-9s. She continues to learn the ins and outs of animal behavior and the training process for working dogs. Animals have always played a big role in her life.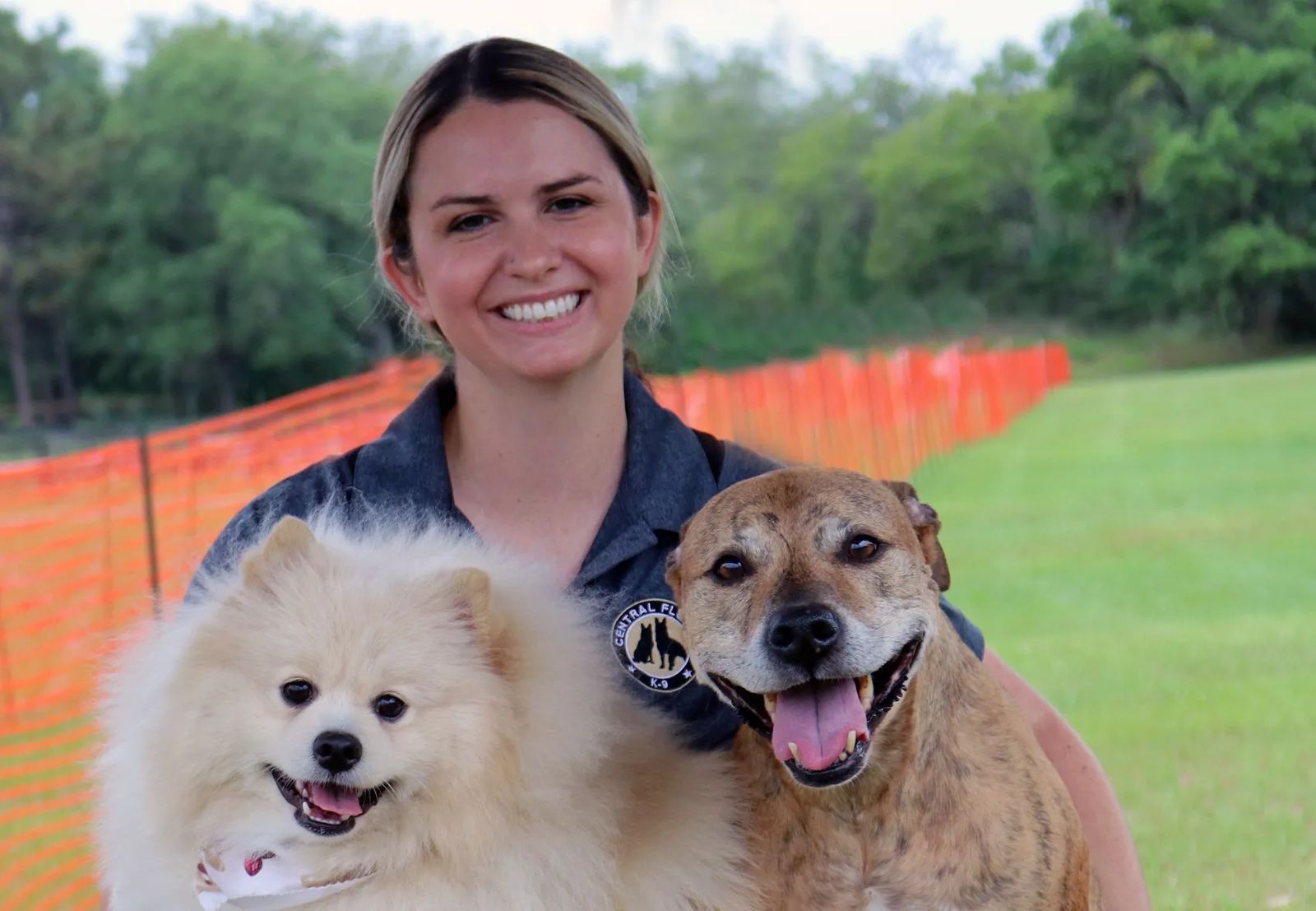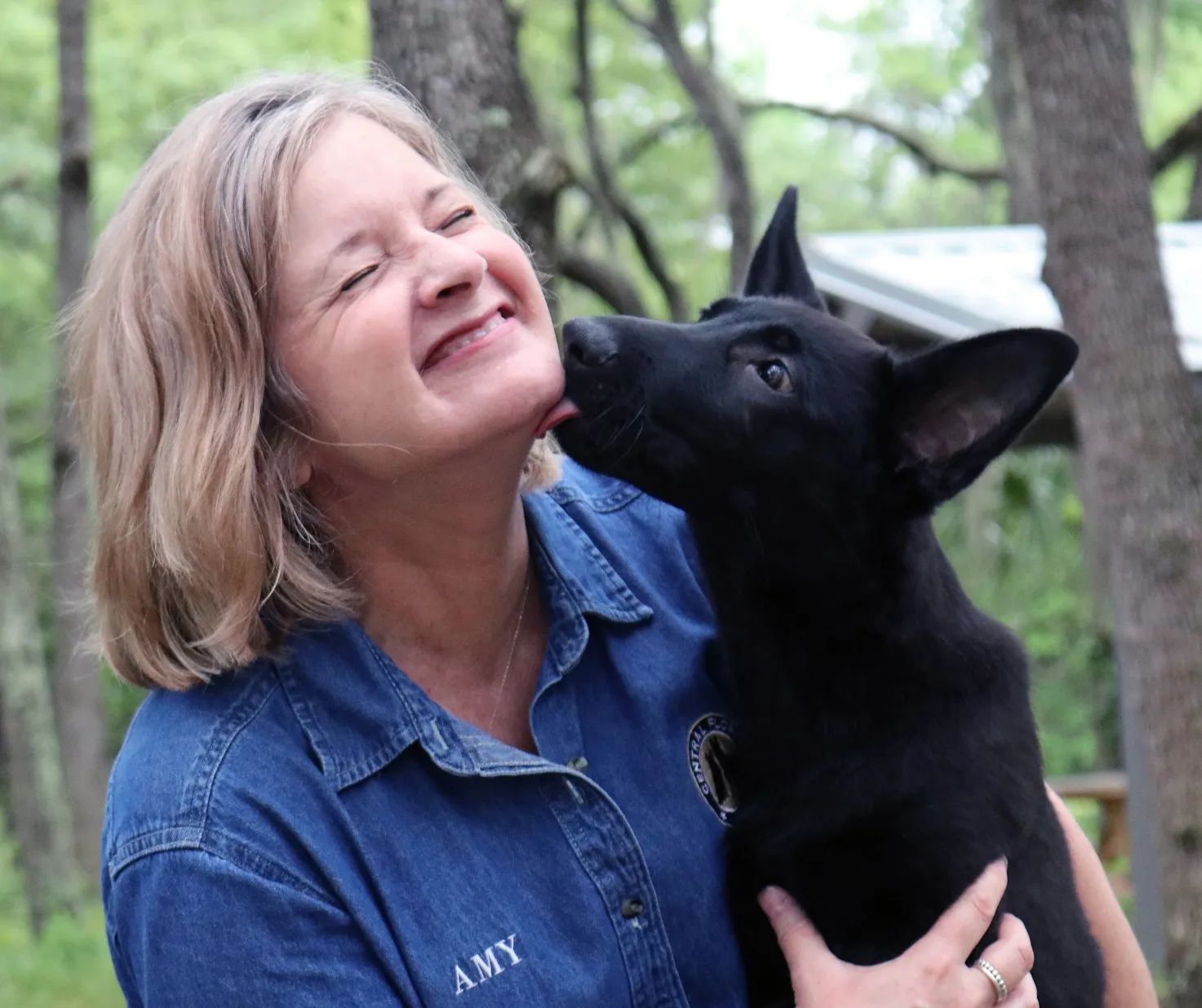 Business Manager
Amy Morrell
The role of a business manager requires a broad range of skills, including planning, organization, communication, and decision making. NCT-CFK9 found a perfect fit for a business manager in Amy Morrell whose master's degree and experience as an educator and in the private sector prepared her for the challenges of the role.
JOIN OUR TEAM
BE PART OF OUR GROWING TEAM
At Central Florida K-9, we are always looking for qualified candidates who have a heart and passion for training dogs as much as they value and care for them.
CENTRAL FLORIDA K-9
CAREERS
Kennel Tech
Candidates should have at least 3 years of previous experience as kennel tech or vet tech.
Trainer (Full-Time)
Applicants must have at least 8 years of full-time experience training basic to advanced canine obedience/rehabilitation. experience in sport, working dog, service/therapy dog, or a combination of these is preferred.
COME WORK WITH US!
For interested applicants who meet the above qualifications, please email your resume to amy@centralfloridak9.com and the business manager will follow up with you within 24 hrs.