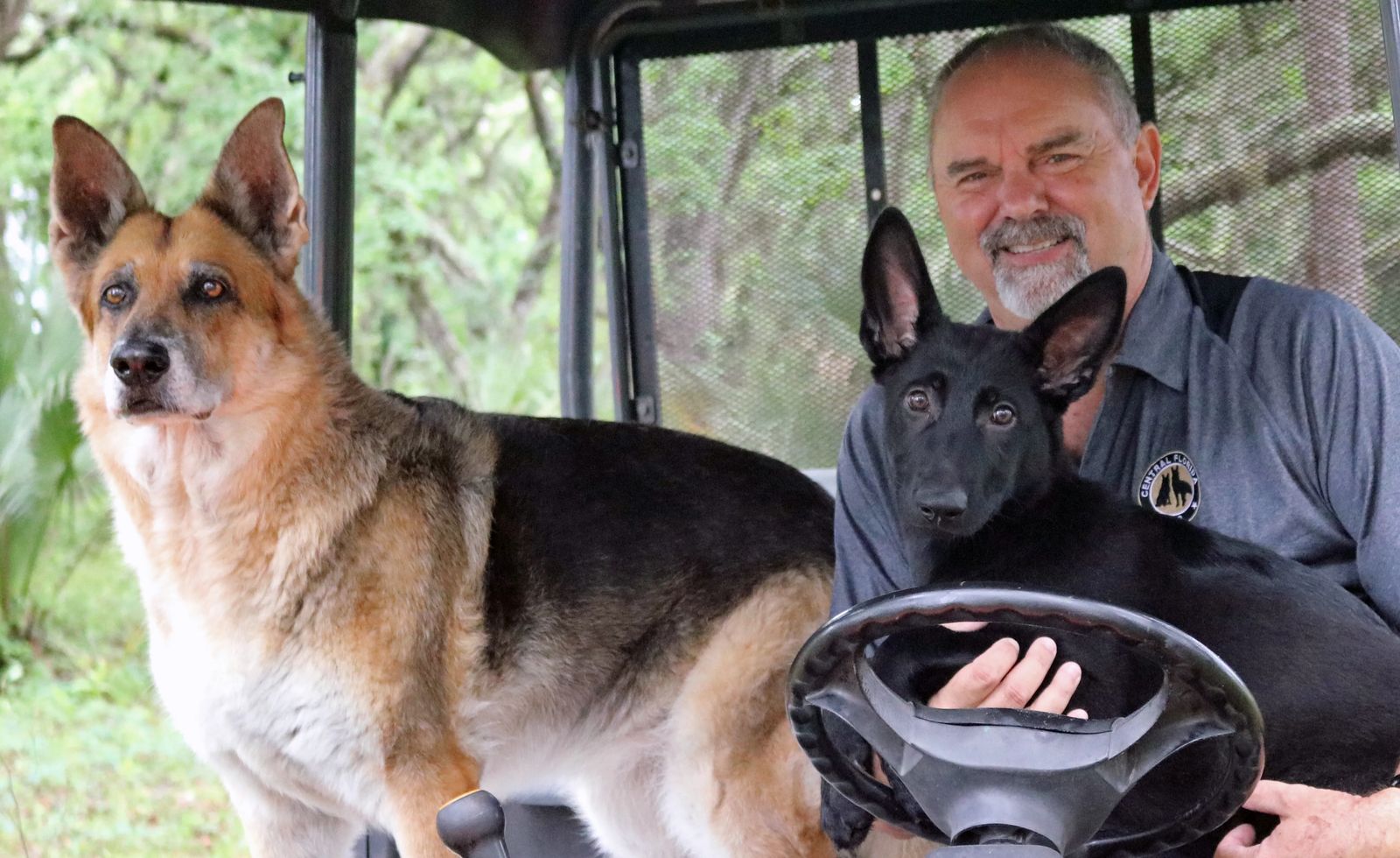 OWNER AND FOUNDER:
ROCK GALLOWAY
Rock Galloway has been training and working with canines since he earned his first dog sports title at the age of 14. In his early years, Rock worked as an obedience trainer and veterinarian technician before training in Germany. After that, he moved into law enforcement where he was a police K-9 handler, working with 13 patrol, narcotic, bomb, and cadaver dogs.
During his law enforcement career, Rock held positions including K-9 handler and K-9 line supervisor all the way through K-9 commander. After retiring from law enforcement, Rock became a kennel master and canine instructor in Afghanistan.
Rock is a graduate of the Command Officers Development course, holds a Bachelor of Arts degree in the Administration of Criminal Justice, and a Sports Security Management certificate from U.S.M. He is also a graduate of "train the trainer" from Rollins College.
Rock is a certified law enforcement evaluator, general, and high liability instructor for the Florida Department of Law Enforcement. He specializes in problem-solving and dog psychology.
He is an evaluator for the American Kennel Club (AKC) and has appeared on local and national T.V. programs, as well as radio talk shows. He enjoys assisting owners across the country with problem-solving and foundation work. Currently, Rock serves as the President of the Central Florida K-9 PSA and American Schutzhund Club. He also holds a National Certification in Lure Coursing.