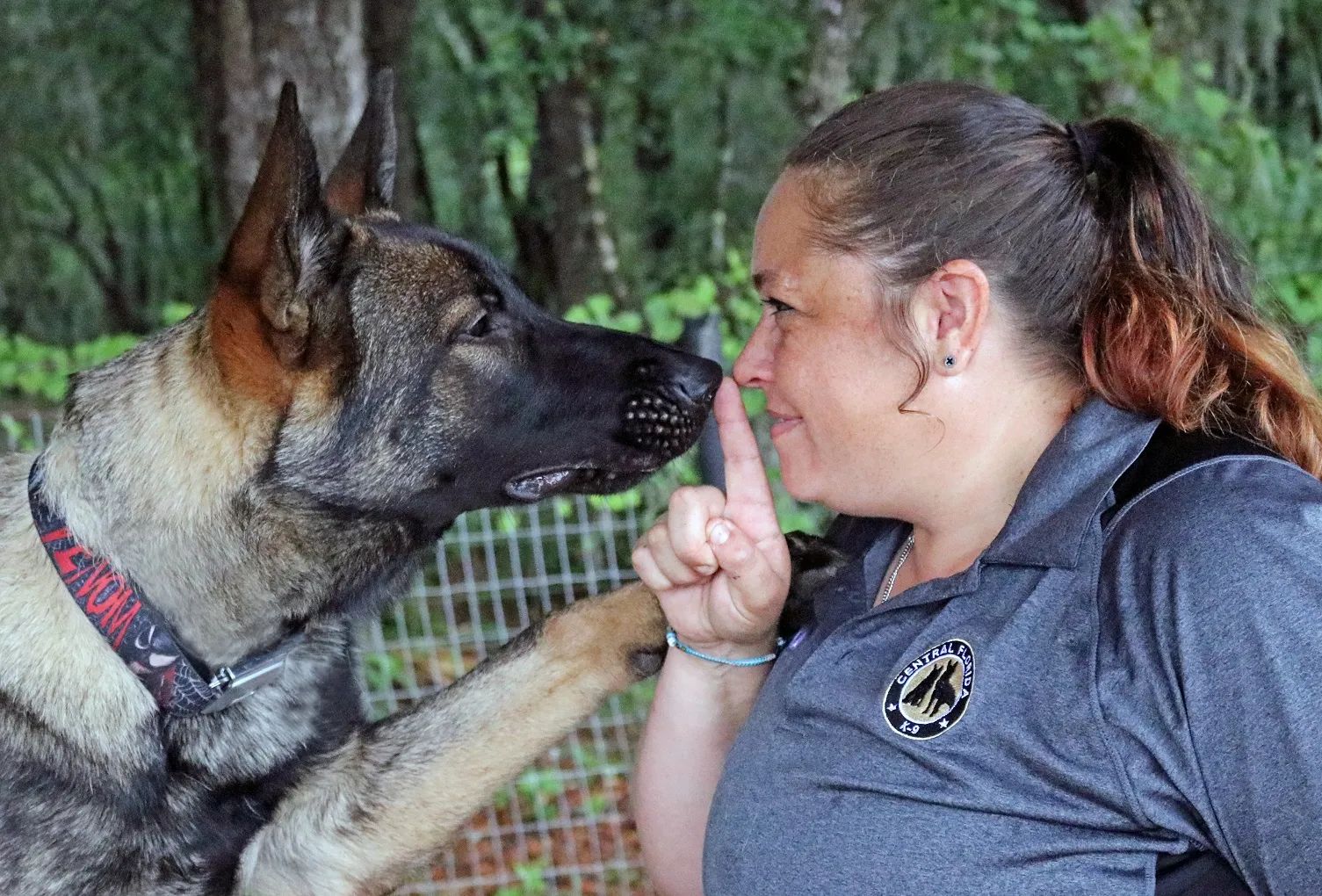 Rehabilitation Manager
Rina Sullivan
Rina graduated from the University of Maryland with a degree in Animal Management and Pre-veterinary. For the past 20 years, she has consistently worked with all animals in the field together with veterinary technicians, director of dog rescue, animal services, and in several professional dog training centers.
Rina has trained dogs from basic obedience to advanced, service and therapy, personal protection, and behavioral modification - her passion and some dogs' last hope. CFK-9's behavioral modification program has changed the relationship between many humans and their dogs and put them on a path to success.
She is successful in working with all types of aggression cases and other behavioral issues. Rina teaches dogs how to live safely in the human world. In 2017, she joined Central Florida K-9 where she successfully trained all dogs, especially those who may be difficult to manage.
Rina believes that training builds a strong relationship between dog and owner. In fact, there were many times Rina trained dogs even though everyone thought were their last chance. She believes that consistency, confidence, and leadership are the keys to maintaining that healthy bond.